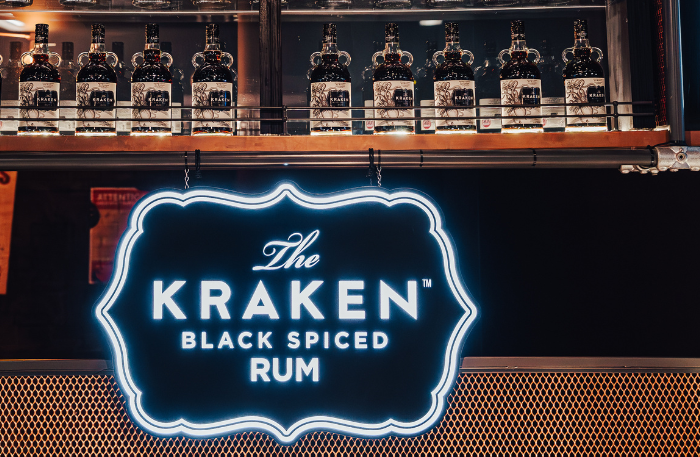 The Kraken Bar
Hours of Operations
The Kraken Bar is open from main doors until 30 minutes before the end of the show. (Bar times may vary)
About
Legendary ruler of the ocean depths, The Kraken, has arrived at The O2. Bringing delicious cocktails, monstrous tentacles and a distinct undercurrent of dread to proceedings, dare you venture to the first floor to visit The Beast's lair?
The Kraken Bar is located on Level one by block 109.
About The Kraken
The Kraken is the UK's leading Premium Rum. An imported rum from the Caribbean blended with secret spices. Named for the sea byst of myth and legend, The Kraken is bold, rich, black and smooth. The largest shipment of Caribbean black spiced rum was said to be brought down by The Kraken. The rum was named in its honor, as it was as dark and mysterious as the beast's ink.