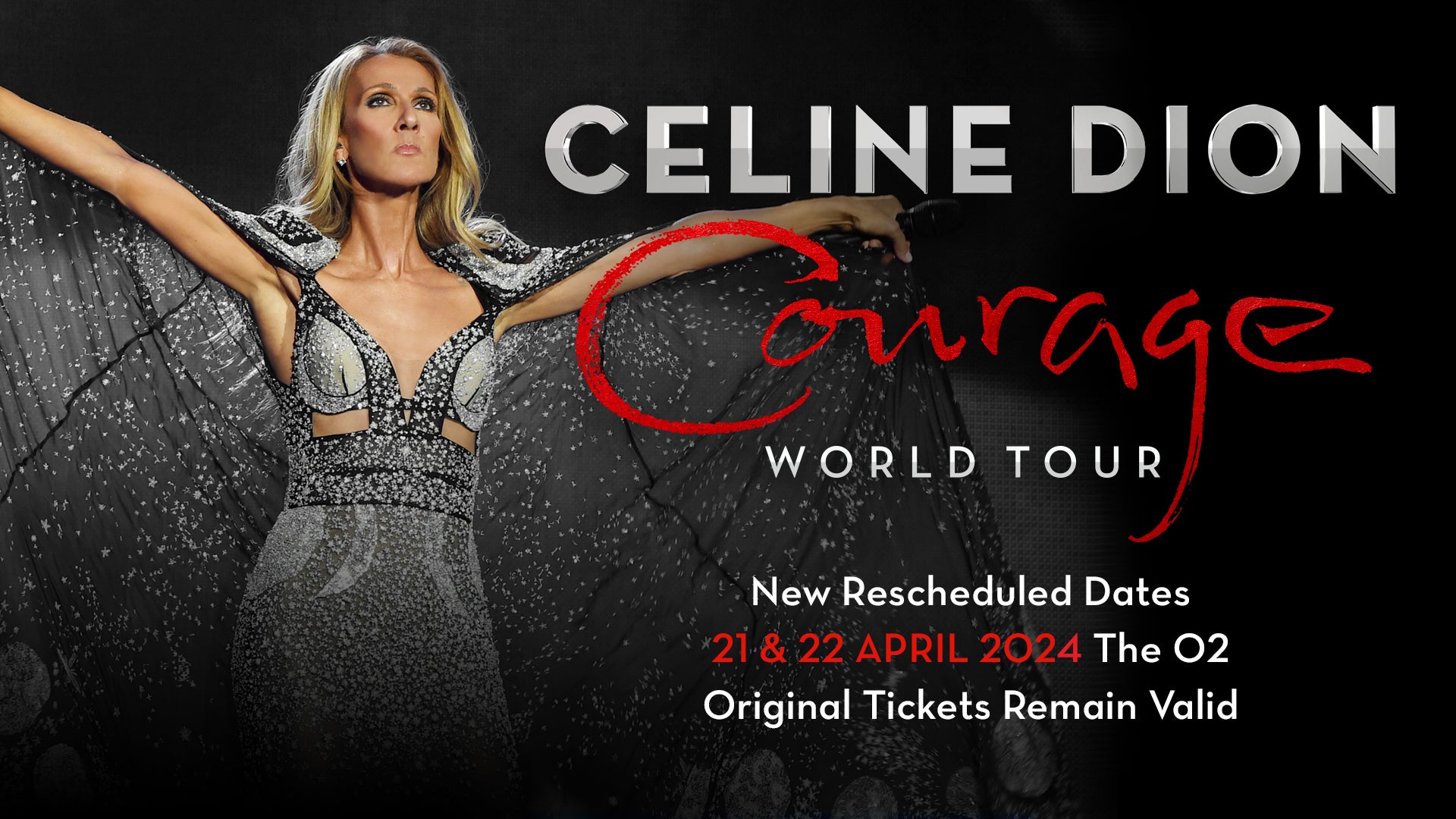 Céline Dion | Cancelled
Event Details
With a sense of tremendous disappointment, Celine Dion's Courage World Tour today announced the cancellation of all remaining dates currently on sale for 2023 and 2024.
As the world has emerged from the pandemic, Celine has continued to be treated for a diagnosed medical condition that prevents her from performing. Celine is working hard on her recovery, but at this time is unable to successfully prepare for and perform the remainder of the tour.
We do have every hope that someday soon, Celine will be able to come to all of these cities in Europe to perform for her amazing fans, but that time simply is not now.
"I'm so sorry to disappoint all of you once again. I'm working really hard to build back my strength, but touring can be very difficult even when you're 100%. It's not fair to you to keep postponing the shows, and even though it breaks my heart, it's best that we cancel everything now until I'm really ready to be back on stage again. I want you all to know, I'm not giving up… and I can't wait to see you again!" said Celine."
Refunds will be issued automatically back to the account you used when making the purchase.
If you bought accessible seating or seats directly from the box office, please contact the venue directly for assistance.
Important Information - How to download your tickets on The O2 app
For this show, if you've purchased your tickets from theo2.co.uk or AXS.com you'll need to display your ticket on your phone via The O2 app. Ticket purchasers will receive an email with news and information on AXS Mobile ID tickets and how you can download your tickets to your phone.
If you've bought your tickets for this show via AXS then you can re-sell your tickets with AXS Official Resale which gives you a safe, simple, and fair way to buy and sell tickets.
For more information on re-selling tickets from AXS and other ticket agents click here.
Please note: If you purchase resale tickets for this show through any website other than via theo2.co.uk or axs.com, your tickets may not be valid and access to the venue could be refused.
Keeping you safe at events
To help everyone attending an event at The O2 to stay safe we've made some changes to how we operate. Find out more about our enhanced health and safety measures.
Sign up for updates and pre-sales