Couple-Up at The O2 this Valentine's Day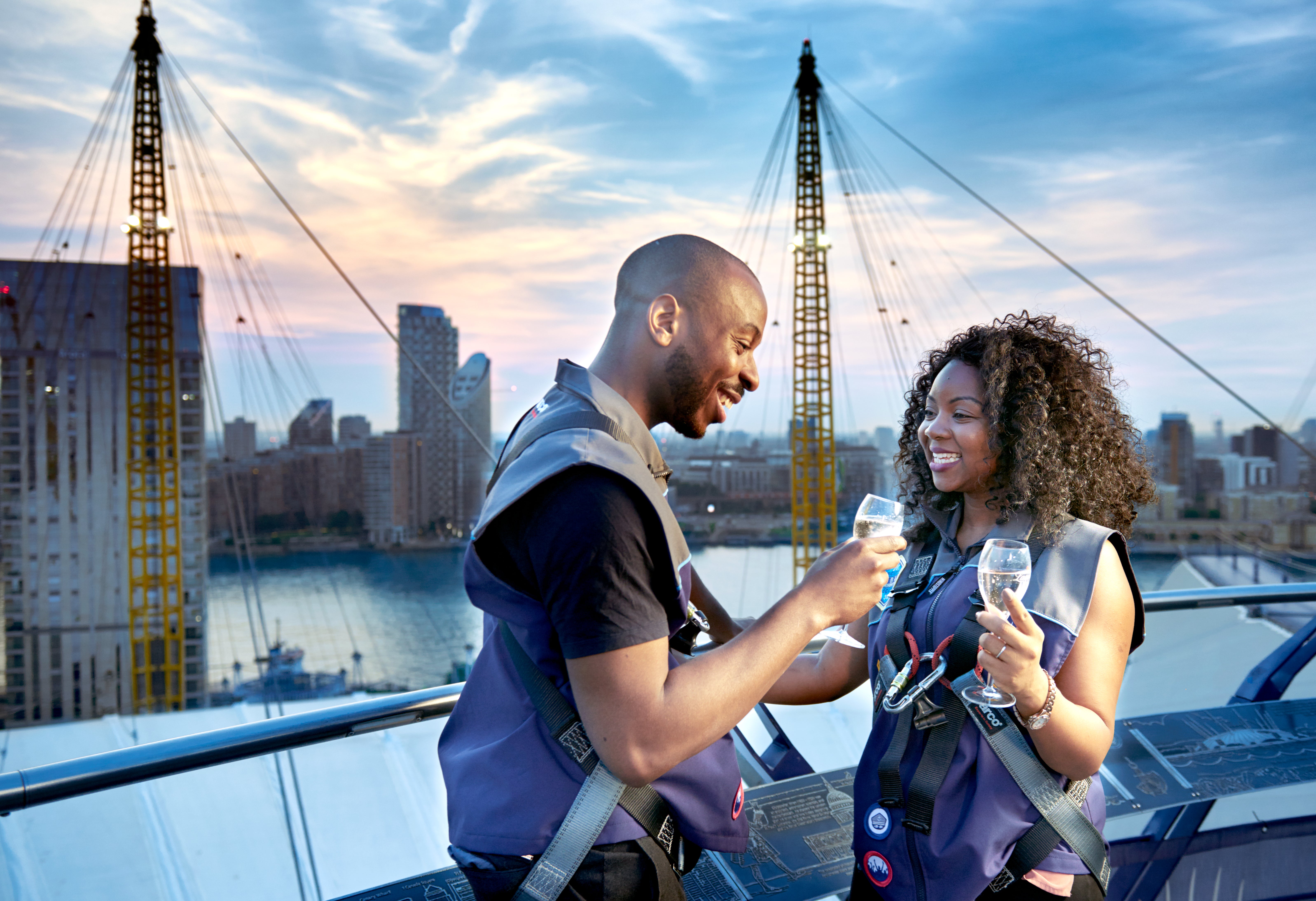 25 Jan 2019
Couple-Up at The O2 this Valentine's Day
Take your relationship to new heights this Valentine's Day with Up at The O2's Celebration Climbs
Embark on an unforgettable experience with your partner this Valentine's Day at Up at The O2, with a unique climbing excursion.
After a breath-taking climb over the famous walkway, leading to remarkable views across the capital, you can treat your partner to a glass of Champagne Lanson on the roof of one of London's greatest landmarks.
Add a touch of romance by choosing a Sunset or Twilight Climb, taking in the capital's cityscape lit up by thousands of lights.
Your loved one will feel like the star of the show 52 metres above the arena that has played host to world's famous stars like Beyoncé, Prince and Bon Jovi.
Prices start from £30 and tickets can be found at: http://www.theo2.co.uk/upattheo2.