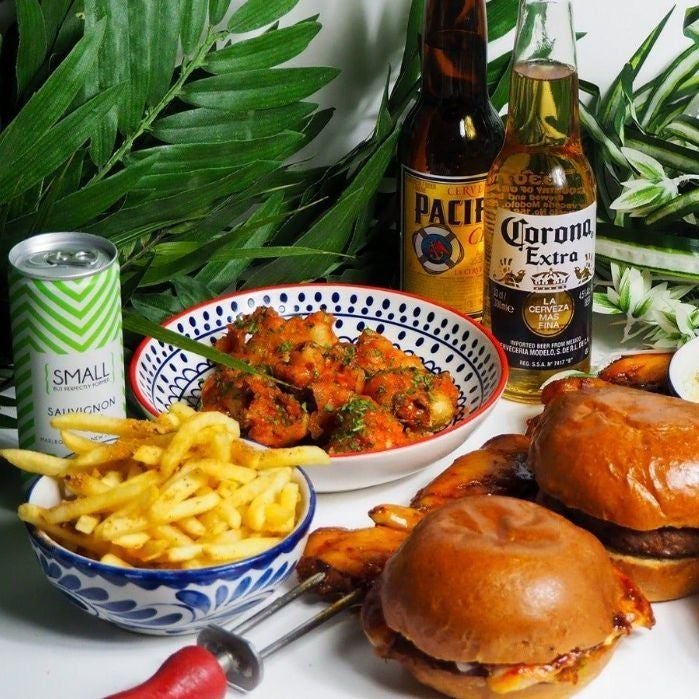 Cabana
Hours of Operations
Monday: 12pm-9pm
Tuesday to Thursday:12pm - 10pm
Friday: 12pm-10:30pm
Saturday: 11:30am-10:30pm
Sunday: 11:30am-9pm
About
Welcome to Cabana!
Latin American inspired grill and home of the mighty flame grilled Spicy Malagueta Chicken. Enjoy honey glazed basted chicken skewers grilled over an open flame, and sizzling steaks straight from the Churrasco Grill alongside some classic Caipirinha's in the heart London.
Amazon Bottomless Brunch
If there's one thing we are famous for, it's our party spirit!
We're talking sharing platters, bottomless cocktails and Latin American-inspired main courses.
With our Amazon Brunch, you can say goodbye to food envy, as our starter sharing platter includes all our most popular starter dishes. We suspect there'll be no polite pieces left! Then choose from a selection of delicious main courses, each with their own Latin American twist, before finally tucking into our sharing platter of Cinnamon sugar churros and chargrilled pineapple.
Pair all of this with bottomless, Honey Berry Caipirovskas, Classic Caipirinhas or Prosecco, or for a non-boozy brunch, choose from bottomless Aqua Fresca's, Amazon Ice Tea and Limonada Suissa's
We offer vegetarian, vegan and gluten free options – the symbols are on our dishes.
The restaurant is wheelchair accessible and we also have a disabled loo. 
Please email theo2@cabana-brasil.com to discuss your requirements and make a booking.
We are able to cater for allergies. Please alert a waiter and ask for an allergy file on arrival
You Might Also Like
Restaurant / Latin Cuisine
Restaurant / Latin Cuisine