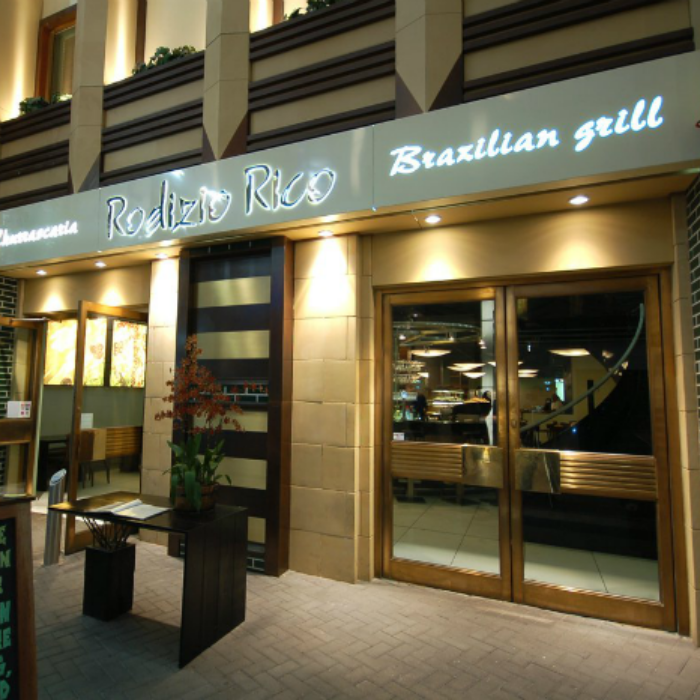 Rodizio Rico
Hours of Operations
Open daily from 12pm to 10pm
About
The Rodizio Rico Experience
Sit down, relax, and enjoy a Caipirinha or any one of the delicious cocktails while their waiter explains the unique dining experience. Take a plate and visit the gourmet salad and sides bar, enjoy many items from Brazilian street food, to fresh cut vegetables and varied Brazilian side dishes.
Once you are back at your table and ready for the meat to be served, turn your card green side up, to let our Passadors know you are ready to begin tableside meat service. Choose from many different cuts of delicious charcoal fire roasted meats including lamb, beef, pork, chicken and gourmet homemade sausages, brought straight to your table, sliced, and served by the Passadores. When you are satisfied or need a break, flip the card to the red side until you are ready for more.
To end your meal, why not choose one of the delicious Brazilian desserts enjoyed with a Liqueur or Cognac and sealed with a lovely espresso.
You Might Also Like
Restaurant / Latin Cuisine
Restaurant / Latin Cuisine